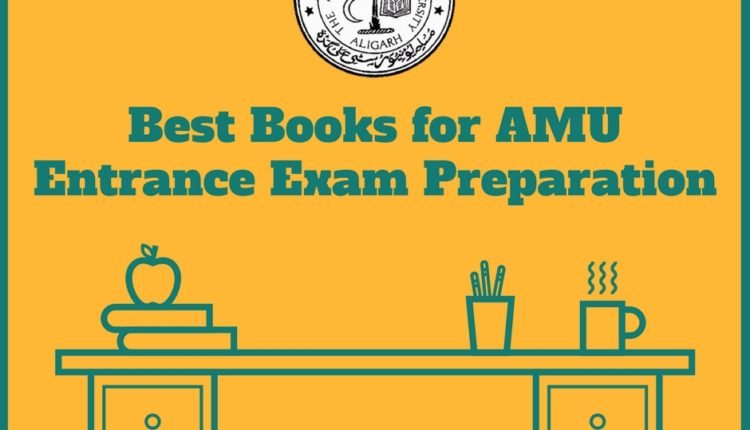 Best Books for AMU Entrance Test Preparation
The Students applying for Aligarh Muslim University are on with their preparation for the Entrance Exams in the respective courses that they have applied to. We have received multiple queries from the students regarding the Books that they should opt for the Entrance preparation. In this post, we have tried to solve out the problem by providing the names of Best Books for AMU Entrance Preparation for various courses.
Our Team has researched a lot along with the present and ex-students of Aligarh Muslim University, those who cracked the Entrance Tests in their respective streams in First Attempt in the Top Selected Students' List, without Coaching. We strongly recommend these books for AMU Entrance preparation.
Recommended BEST Books for AMU Entrance Preparation for Different Courses:
1. SSSC 11TH Entrance Examination Recommended Books
For Class 11th Entrance Examination which is a Major Exam in which maximum no. of students apply in AMU, we recommend the following books for complete study:
APEX ARTS by Sheebd Javaid
L.K. Peter for History, Geography, Political Science
NCERT & S.Chand for Science
Sir Syed Guide for General Knowledge and Indo Islamic Culture
Ahfaque's Guide (One Complete Book)
2. AMU Medical Entrance Examination
NCERT & Predeep's for Chemistry
3. AMU Class 9TH Entrance Examination
NCERT
Conceptum by Iftekar Husain
4.  AMU B.Tech Entrance
NCERT
Arihant's Last Year Papers
S.Chand & Pradeep's for Physics & Chemistry
These are the books that we recommend for your studies, though not all the books are required to be studied; we have provided the names of all for the convenience of the students and they can opt for the Books selecting them as per their own time schedule and calibre.
We also recommend the students to make a schedule for their studies thus giving weightage to all subjects and studying thoroughly by understanding the concepts rather than cramming.
Check This: AMU Last Year Entrance Papers | Previous Year Question Paper PDF
Article by:  Mohammad Shadaan Husain
for any Request Mail us at contact@thealigarian.com, we will Update more Model and sample papers soon.
Follow us on Twitter: http://twitter.com/TheAligarian
Join us on Facebook: http://www.facebook.com/TheAligarian