GetSetUp, a social-learning upskilling startup for the elderly, has secured $10 million (roughly Rs 74 crore) in a new fundraising round headed by Aileen Lee's Cowboy Ventures and LightShed Ventures, the firm said in a statement on Monday.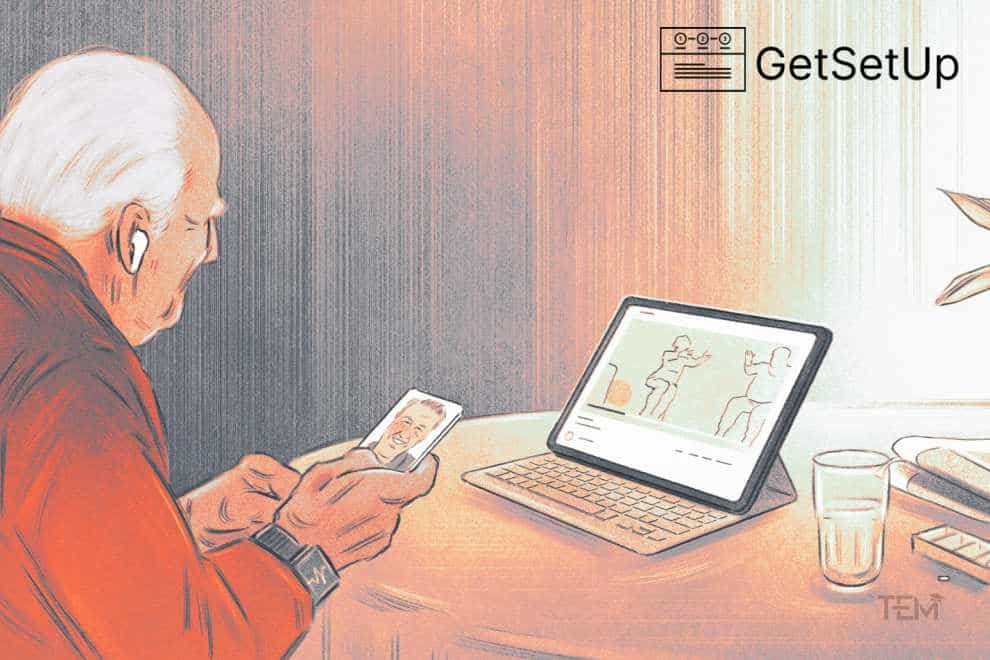 This follows an $11 million (about Rs 82 crore) initial round funded by ed-tech investment company Rethink Education in October of last year. This round was also attended by Yahoo co-founder Jerry Yang's AME Cloud Ventures.
The most recent round is a continuation of the Seed fundraising round.
The funds will be used by the US-based firm to adapt technology to meet the requirements of elders all around the world. According to the statement, they intend to expand their staff in the coming year.
How this all started?
GetSetUp, which was founded in Utah in 2020 by Neil Dsouza, Lawrence Kosick, and Deval Delivala, assists individuals over the age of 55 in learning new skills, connecting with others, and unlocking new life experiences through live interactive workshops. These sessions are taught by seniors and take place throughout the week. According to the statement, they cover a wide range of themes, including health and wellness, technology, and creative hobbies.
Neil Dsouza is a computer engineer who started the education-focused non-profit Teach A Class in 2012, as well as Zaya Learning Labs, which provides a software as a service (SaaS) solution to low-cost private schools to assist them in running their academic programmes.
Lawrence Kosick formerly handled business development and partnerships for IFTTT (If This Then That), a connection platform for consumer, commercial, and industrial applications. Previously, he was in charge of Sight Machine's Asian Pacific commercial operations.
Deval Delivala holds an MBA from the Haas School of Business and formerly worked as an analyst at JP Morgan. He has also served as Uber's Director of Process and Analytics.
GetSetUp has its operations in the US, Australia, Singapore and India.
"I asked my 80-year-old mother to take a virtual class on the platform. A day later, she had become infatuated with courses on exercising, speaking Mandarin and making Indian food. She made friends, including the teacher in the food class, who lives in India, and a fellow participant who was learning skills from a hospital bed. My mom has been calling it 'GSU' like it's a university," said Aileen Lee, Founder and Managing Partner, Cowboy Ventures.
Aside from the classes and programmes offered on the platform, the social platform also functions as a community medium for users to communicate with and learn from one another. The firm will use the new funding to expand its workforce and offer more lessons in a number of subjects.
According to estimates, the worldwide edtech and smart classroom sector's market size would increase from $85.8 billion in 2020 to $181.3 billion by 2025, at a CAGR of 16.1 per cent. This development will be aided by increased mobile device adoption and increased demand for edtech solutions as a result of the epidemic.
Cowboy Ventures was kick-started by Aileen Lee in Palo Alto, California in 2012. It is a seed-stage fund that focuses on digital companies. LightShed Ventures, located in New York, is another early-stage venture fund concentrating on private firms in the technology, media, telecommunications, and consumer industries.
GetSetUp has announced a new partnership with healthcare provider Tivity Health, allowing approximately 18 million Americans registered in one of their medicare plans to use GetSetUp for free.
Previously, it collaborated with Uber to develop co-created workshops aimed at empowering older persons to use Uber.
Looking to read something else on entrepreneurship? Read "Starting A Tech Company With No Money" at Mentor Monkey.
How did you find this article? Tell us in the comment section.