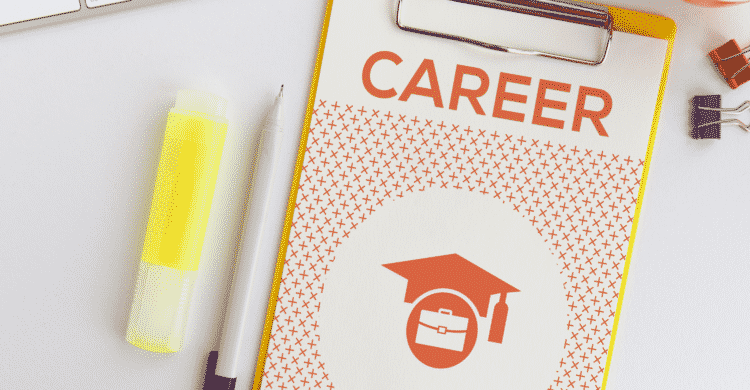 What Kind Of Career Would Be Excellent For Me? –
With a large number of career choices available, how do you choose the right one that suits you the most?
If you have a passion for writing and consider yourself an avid reader, people may have suggested that writer, editor, or proofreader is the perfect job for you. If you enjoy debating or discussing, you may have been compared to a lawyer. If science piques your curiosity, people may have called you a 'scientist.'
The world's current population is about 7.2 billion, and approximately 70 percent of people are working. This implies that there are almost 5 billion jobs worldwide, which expands continuously as the population rises.
However, your mere curiosity is not enough to discover the career path that suits you well. You may have an interest in a particular field, but your skills may apply somewhere else. You may have a personality that is not appropriate for some career choices.
Hence, different individuals will have different careers suiting them well. Moreover, there are numerous other factors that you need to take into consideration while choosing your career path.
When you are pursuing finding the right career for you, you have to be completely confident with no room for any kind of uncertainty. So, how do you find out the career that suits you the most?
Take a personality test
All of us have different personalities that affect our career choices significantly. Taking a personality test may help us to discover our strengths, weaknesses, aptitudes, and talents. If you possess introverted traits, you may prefer a peaceful atmosphere and do not require much interaction and socializing. However, people may be your most significant strengths if you exhibit extroversion– conversational skills and organizing. So, your traits and temperament play a substantial role in your career choice.
Take a career test
When you have written all the career options that fit your personality type, the subsequent step is to take a career test. This will help you to shorten the list further.
You can take the help of a career counselor or other such experts who will assist you to steer through these tests and analyses. Moreover, they may guide you further after you have obtained the results.
Know your ambition and objective
At this point, you will still have quite a few career paths to decide from. Short-list those which you think are connected with your ambitions and goals in any way. For this, you will need to ask yourself a few questions-
What are you passionate about? What are some things that interest you the most? Do you have any hobbies? Is there a specific activity that you enjoy particularly?
If you are still undecided about your objectives once you have found out your skills, hiring a career coach to help you guide further is a great option. They have worked previously with a large number of job seekers, so they will make you familiar with the pros and cons of each vocation.
Get acquainted – Talk to people
When you are left with only a few options to evaluate, initiate a more in-depth exploration of them. Start with meeting people who work in the same jobs that you have considered. They will give you a better insight into the roles and opportunities. You can also use websites such as LinkedIn to find such people. They will provide you with first-hand information about the career paths which will benefit you to pursue the career that suits you best eventually.
Apply for internships
When you have finally decided on your career path, apply for internships and online courses. This will help you prepare for the essential tools required in your field and get familiar with the environment you are supposed to work in. If internships fit you well and find it easy and enjoyable to work, you are good to go! However, it is expected that you may face a few obstacles, but slowly, you will learn to tackle them.