Yesterday I was watching the superhit of the 2000s, 'Main Hoon Na'. The Bollywood blockbuster has enthralled us with its soundtrack and made us all drool over the romantic icon Shahrukh Khan and the stunning Sushmita Sen in chiffon sarees.
The logically flawed movie with Shahrukh Khan successfully chasing an SUV in a cycle-rickshaw and getting hold of a terrorist single-handedly has a more challenging narrative than the recent movies that have drenched themselves in the state's definition of nationalism. 
In 'Main Hon Na', The villain is a terrorist named Raghavan, a Hindu extremist. Raghavan is an ex-army officer who hates Pakistan from the very core of his heart. So much that he kills innocent Pakistanis who accidentally crosses the border and gets court-martialed and removed from the army. 
The movie shows that a terrorist is a person who has extreme hate against a particular community or country regardless of their faith or the community they belong to. A stance taken so casually 20 years ago is missing from mainstream cinema.
The recent surge of movies with one narrowed definition of nationalism, from Uri, Shershaah to Bell Bottom, paints Muslims and other identities, for instance, people protesting for Khalistan in the 1980s, with the same brush. The ones that need to perish, the ones without conscience. 
There can be several reasons why Main Hoon Na was not seen with the prism of hatred during the 2000s. However, it would be a lie to claim that hate didn't exist and India was in a utopia state when it comes to communal harmony. But the difference was the cinema industry was untouched to a great extent. The liberty to imagine the stories without thinking about the political repercussions was available to the cinema creator.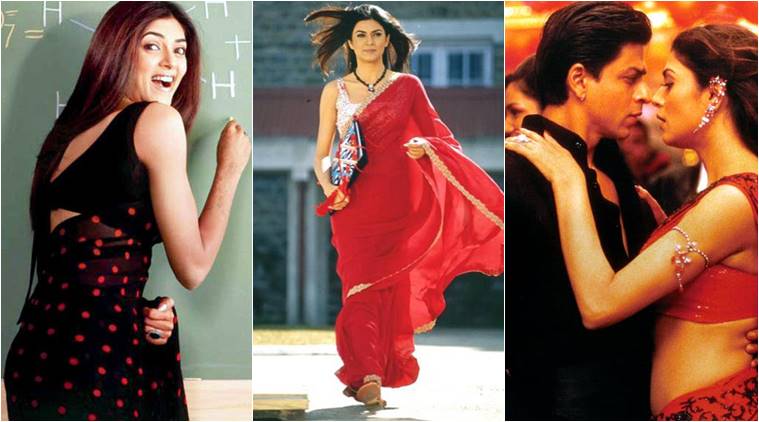 Something the cinema industry didn't fathom will be snatched away from them in the future. To laud  Main Hoon Na, we also can't deny that the screenplay was written by Farah Khan, a Muslim writer and Abbas Tyrewala and Rajesh Saathi.This information would have paved the way for more controversy in the times we are living in. Imagine a Muslim writer coming up with a story with a Hindu, ex-army officer classified as a terrorist. Farah won't dare to even think of a movie with a similar plot in today's India. That explains a lot about the changed atmosphere of movie-making.  
Another reason Main Hoon Na didn't receive hate is that it didn't sell itself as a movie that will invoke patriotism. It comes under the comedy entertainment category, allowing us to dance to the songs and see the romance blooming between the protagonist and not look beyond that. 
This is not to say the movie is flawless in its ideological portrayal of issues. From a feminist standpoint, it has its problems.Sanjana ( Amrita Rao) had to straighten her hair and wear a salwar suit to make her best friend Lucky ( Zayed Khan) fall for her.
The idea that her curly hair and appearance are unappealing by the second male protagonist treads along the lines of Kuch Kuch Hota Hai, where a drastic change in Anjali's personality from a basketball-playing girl with a bob-cut wearing jumpsuit to somebody who wears a chiffon saree and can't play basketball because her pallu keeps falling helps her not just to have one but two men falling for her. It was almost like the change in attire was proportional to the protagonist falling in love with her. Surprisingly, Farah Khan, a women writer and director,wrote women characters from a male gaze.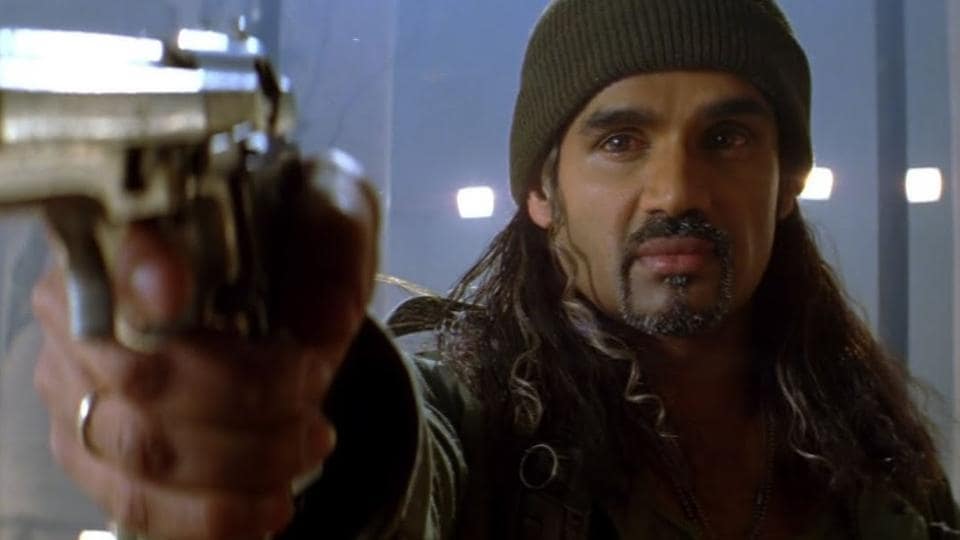 In short, movies like Main Hoon Nai should come with a disclaimer: the film's intention is not to challenge any norm or belief but to merely entertain.Any resemblance to a revolutionary idea is purely unintentional,and it has nothing to do with the personal views of the makers of this movie. We had a free-thinking era, and we represent that.
Also Read : "Unemployment Is Bigger Than A Political Party. It Is A National Danger And A National Scandal"