India is a place of various cultures and vibrant identities that we are proud of, and whether or not one is fluent in English has no bearing on one's competence. Despite our pride in our distinct uniqueness, Indians are ready to judge others based on their English proficiency.
In the recent government reshuffle, Mansukh L Mandaviya was appointed as the new Union Health Minister, succeeding Dr. Harsha Vardhan. He is frequently teased for his poor command of the language, and netizens are eager to point out his tweets that can be trolled due to the usage of wrong English.
The aptitude to speak a foreign language fluently should not be considered a measure of intelligence, and Indians should strive to break free from our Colonial-inspired sense of superiority toward the English. We made the same error with Lalu Prasad Yadav, and now it's Mansukh Mandaviya's turn.
In 2002, Mansukh L Mandaviya then 30 years old, became Gujrat's youngest ever MLA when he ran for and won the Palitana assembly seat, defeating INC contender Vegad Karshanbhai by 2416 votes.
Mandaviya, who comes from a farming family in Gujarat's Bhavnagar area, has had a meteoric ascent since joining the ABVP in 1992 and then joining the BJP Yuva Morcha.
After so many loudmouths from the BJP, India may once again benefit from a leader who believes in completing things rather than getting caught up in hate politics and scandals.
Mansukh L Mandaviya's lack of experience in the field of health and family welfare should not be judged until we acknowledge, during his previous tenure as Minister of State for Chemical and Fertilizer, as well as Ports and Shipping, he intervened to guarantee that required pharmaceuticals and oxygen were delivered in a timely manner.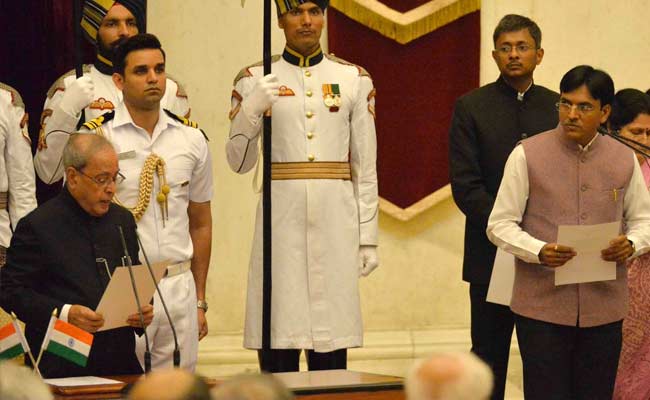 When there was a shortage of Remdesivir in Gujarat earlier this year, Mandaviya approached Zydus Cadila chairman Pankaj Patel and requested that the antiviral drug be restored in stock, as well as clearances to expand the company's manufacturing capacity. Ports were also asked to eliminate all fees for ships carrying oxygen and related equipment and to give them first priority for berthing.
He has been an active voice for Girl Eduction in his home state and organized 127-km long 'padayatra connecting 52 villages of Gariyadhar province, under the noble banner of 'Beti Bachao, Beti Bhanavo, Vyasan Hatavo' in 2007.
Some argue that Mandaviya's elevation is part of Modi's well-thought-out strategy to strengthen his dominion by putting his home state leader in charge; however, the move is a well-recognized risk given the country's ongoing pandemic, and if Mandaviya was viewed favorably as a candidate for Health Ministry, then his capabilities must have been considered. The Modi government understands that it is not in a position to casually toy with India's healthcare condition.
The new Union Health Minister will face numerous obstacles, including developing strategies for successful communication and public awareness to combat vaccination reluctance and achieve maximum participation.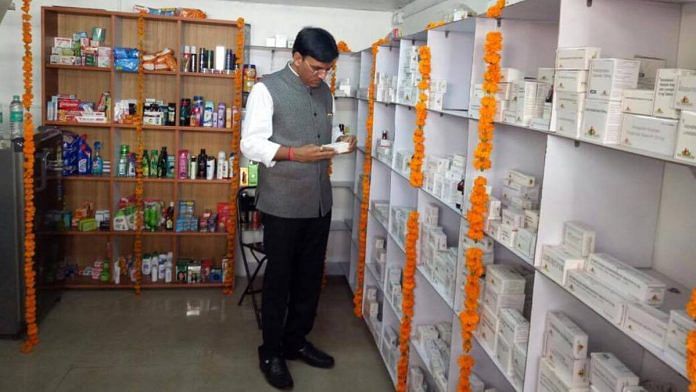 The current state of India's healthcare system requires rapid improvement, and the second Covid Wave brought this crumbling facade to our attention, costing thousands of lives due to medical supply shortages.
To prevent the coming of the third wave, the unlocking process must be approached correctly, and if we know anything about the Modi government and the sharing of responsibility, Mandaviya must be extremely vigilant and effective so that he does not become the scapegoat for the Third Wave.
As he takes command of the most difficult post, all eyes are on Mansukh L Mandaviya, and Indians should support his positive actions and not waste time nitpicking. Those who argue that his experience in veterinary science is unsuitable for the Health Ministry should remember when Narendra Modi, who sits at the top with no genuine degree, was acclaimed as the perfect common Indian to be the Prime Minister.
Also read: Cabinet Reshuffle: A List Of Who Got Which Portfolio