The year 2020 is just 45 days over but there's a lot to absorb all around. Here's a few headlines that made up the biggest discussions lately.
Hattrick for AAP

Beginning with the biggest success for third time elected Delhi Chief Minister Arvind Kejrival Mr Kejriwal led a victory parade from the AAP office to the Hanuman temple in the city centre, after saying his party's victory was a blessing from Hanuman, the monkey god. He took the oath at the very same Ramleela Maidan from which this 51-year-old former bureaucrat rose to political fame as an anti-corruption campaigner along Anna Hazare in 2011. This was after a very long time when political agendas were work and elections were contested in real time basis. He has been credited with turning around Delhi's government-run schools, establishing affordable neighborhood clinics and providing cheap water and electricity. It was interesting and reassuring to see voters choosing development over hate politics of the opposing party.
Indian Usain Bolt

From racing with buffaloes on the Karnataka coast to walking up the steps of the Vidhana Soudha in Bengaluru to meet the Chief Minister, Srinivasa Gowda has come a long way very fast. The power of social media, combined with catchy headlines comparing him to Jamaican sprinter Usain Bolt, has helped catapult Srinivas Gowda from the muddy Kambala fields to the centre of national attention. The overnight viral video clip made Anand Mahindra tweet about him to get training for Olympics.
Reports claim that he ran 100m faster than Usain Bolt. The 28-year-old was given a cheque of Rs 3 lakh. However, he still has his feet firmly set on the muddy fields of home, and is in no hurry to swap them for an athletic track.
Corona killing the World

Scientists modeling the virus in Wuhan predict infections may peak this month. The illness has now killed more people than SARS. China is spending in any event $10 billion to control the corona virus flare-up and connecting for therapeutic supplies as the main rush of worldwide specialists' heads to the sickness' focal point. India's second case of the new corona virus has been detected in Kerala, the government said on Sunday, days after the first case was reported in the state last week.The patient has tested positive for the virus and has been kept in isolation in a hospital. The person is stable and is being closely monitored, the statement said.
Last week India reported that a student who had returned from the Chinese city of Wuhan, the epicentre of the virus outbreak, had tested positive and was being treated in isolation. The new strain of coronavirus, which originated in Hubei province in central China late last year, has so far killed more than 300 people amid more than 14,000 total reported cases.
100 Crore for three hours

Expenditure it shows up, is certainly not a requirement, as the state government prepares to present a royal welcome for US President Donald Trump, who will visit Ahmedabad for three hours on February 24. According to rough estimates, the state government will spend upwards 100 crore to put the best foot forward for the high-profile visit. The 3 hour Gujrat visit of Donald Trump does not seem like an issue for the government as a huge amount of 4 crore is being spend on the cultural preparations only. According to Times of India, the Ahemdabad Municipal Corporation is revamping the roads and making the city beautiful again for the visit. If this was not enough, they are also building a wall to mask a slum along a route Trump will likely to take on 24th of Februaury.
Learning places going crook

The whole country has witnessed students undergoing utmost brutality by the political leaders collaborating with university administration. Be in Jamia Milia Islamia, Aligarh Muslim University or Jawaharlal Nehru University, the bigoted and infected minds corrupting the walls of a learning institution in the most violent ways is not kept unseen by anyone. The same corruption took another face when two most nasty and sickening incidents happened in two different girls college.
On February 6th, Gargi College of Delhi University witnessed mass sexual harassment. The college was celebrating annual festive and turned into horror when a group of middle aged men entered into the campus forcefully and molested every girl present. The guards were good for nothing, girls where touched inappropriately and some were even locked into the washrooms while men indulged in onanism. The administration however did not take any serious action against invaders in fact suggests girls to avoid festivals if they did not feel secured. Later on February 14th, 68 girls from Shri Sahajanand Girl's Institute were allegedly forced to remove their inner wears to prove that they weren't menstruating after someone found a used used sanitary napkin in the garden outside the hostel.
This is not surprising anymore because India as a country is becoming where bigotery is all left and minds are getting narrower.
Entertainment is more than just remix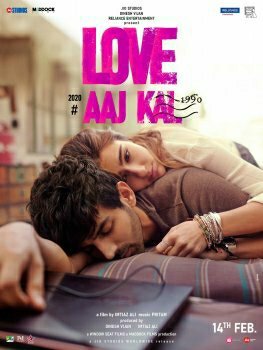 Imtiyaz Ali's recent release and remix of his own film Love Aajkal made it clear that audience is not a fool anymore as it failed the box office completely. The film attempts at coming across spontaneous while it lacks charm and soul. All three main characters played by Kartik Aryan, Sara Ali Khan and Aarushi Sharma were unimpressive except Randeep Hooda who played Rishi Kapoor's character from the original movie. The chemistry was forced and unnatural. Meanwhile, it collected 12 crores at box office on its opening day but made a huge drop the next day with 8 crores only.
First phase of Census soon
TheMinistry of Home Affairs (MHA) declared on Tuesday that the 2021 census will be the first census to be conducted through a mobile app designed by the Registrar General of India. The spokesperson of MHA tweeted saying that the mobile app will be entitled to the confidentiality of data guaranteed by the Census Act 1948. The first phase of the Census 2021 will be conducted in Haryana from May 1 to June 15, 2020, disclosed at a high-level meeting on Friday. During the meeting, it was revealed that around 58,000 numerators and supervisors would be deployed for canvassing the data. According to the Registrar General and Census Commissioner, Vivek Joshi, who was also present at the meeting, "The data on census should be very reliable and since the entire process of the census is very time-bound therefore all the concerned officers should ensure that all the procedure should be completed within the stipulated time period i.e from May 1 to June 15."