As a result, the smart class is a technological benefit to education. It gives pupils the opportunity to assist in better grasping concepts and achieving academic greatness.
Basically, When we hear the word "classroom," what comes to mind? Blackboards, teachers, chalk, and duster are just a few of the things that attract our imagination. When these blackboard classrooms are changed into 'Smart Classes,' however, technology is likely to influence one's perspective.
To define the phrase, Smart classrooms are technology-enhanced classrooms that integrate learning technology such as computers, specialized software, audience response technology, assistive listening devices, networking, and audio/visual capabilities to encourage opportunities for teaching and learning.
Designed for classes with computers. Teachers can use the SMART Classroom Suite interactive learning software to manage classrooms, assess students, and foster cooperation.
While the pandemic has resulted in only a small fraction of futuristic schooling being implemented, this sector has so much more promise. According to Statistica, the global e-learning market is expected to exceed 243 billion dollars by 2022.
We are considering the idea of smart classrooms as technologies such as artificial intelligence and virtual reality advance. The primary advantage of smart classes is remote learning, which is a big task in today's environment. With the online programs that are now available, we are on the verge of smart education.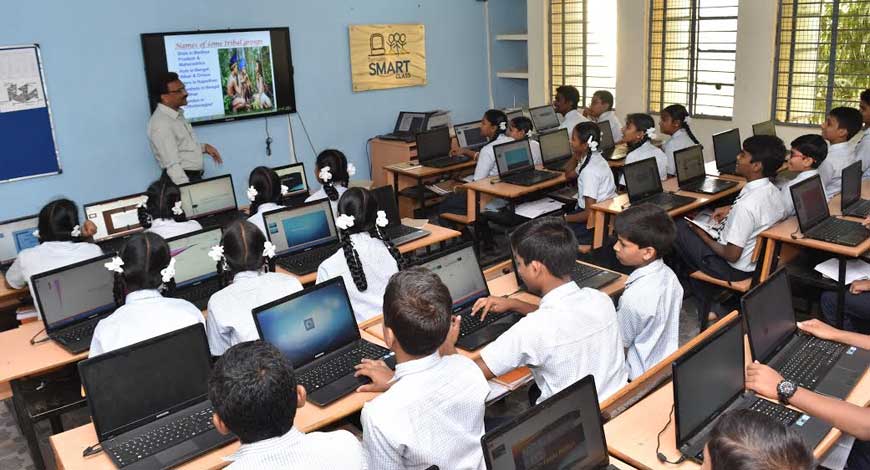 We saw certain uses before COVID, such as pre-recorded classes for students with conflicting schedules or interactive learning. Students and teachers benefit from smart classrooms because they can learn and teach more effectively.
Students can learn in a variety of ways thanks to technology resources. Teachers can use technology to convert large paragraphs or words into visuals, graphs, flowcharts, and animated movies to assist students to understand the subject better.
It aids kids in remembering material for a long time. Using projectors, slideshows, movies, and graphics, teachers may deliver lectures more effectively. It will facilitate interactive sessions between students and professors in the classroom. They will be more interested in learning and asking questions about the subjects. Students and teachers will form deep bonds as a result of this.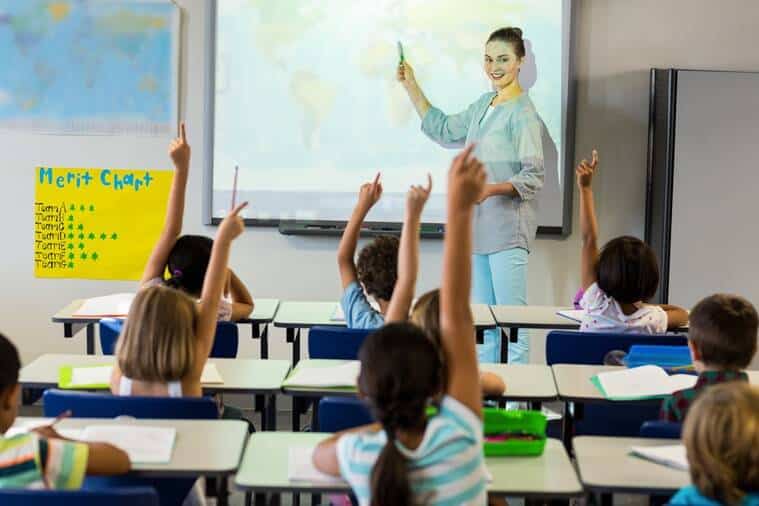 While we are currently considering remote education, it is not definitely the future of education. Through augmented reality, artificial intelligence, and virtual reality, smart classrooms can be implemented while students are present in the classroom.
Some educational players employ readily available technology, like computers, to construct simulation software on desktops and teach students using it, which is also a type of smart classroom.
It all boils down to the technological tools we have at our disposal and how we might put them to good use in order to create a smart environment. Different industries, including education, will continue to adapt and become "smart" in their own ways as technology advances.
Also Read: Top 5 Law Colleges In India By NIRF

Source: TheEducationDaily