The walls of AMU contribute significantly to any protest by its students. As it was witnessed earlier during the Anti-CAA protest, students were using the campus wall as a canvas to send messages through art and slogans.
Students protested this time, demanding their classes to resume. Meanwhile, in his capacity as Aligarh Muslim University (AMU) visitor, the President of India extended the term of AMU Vice-Chancellor, Professor Tariq Mansoor, for a period of one year.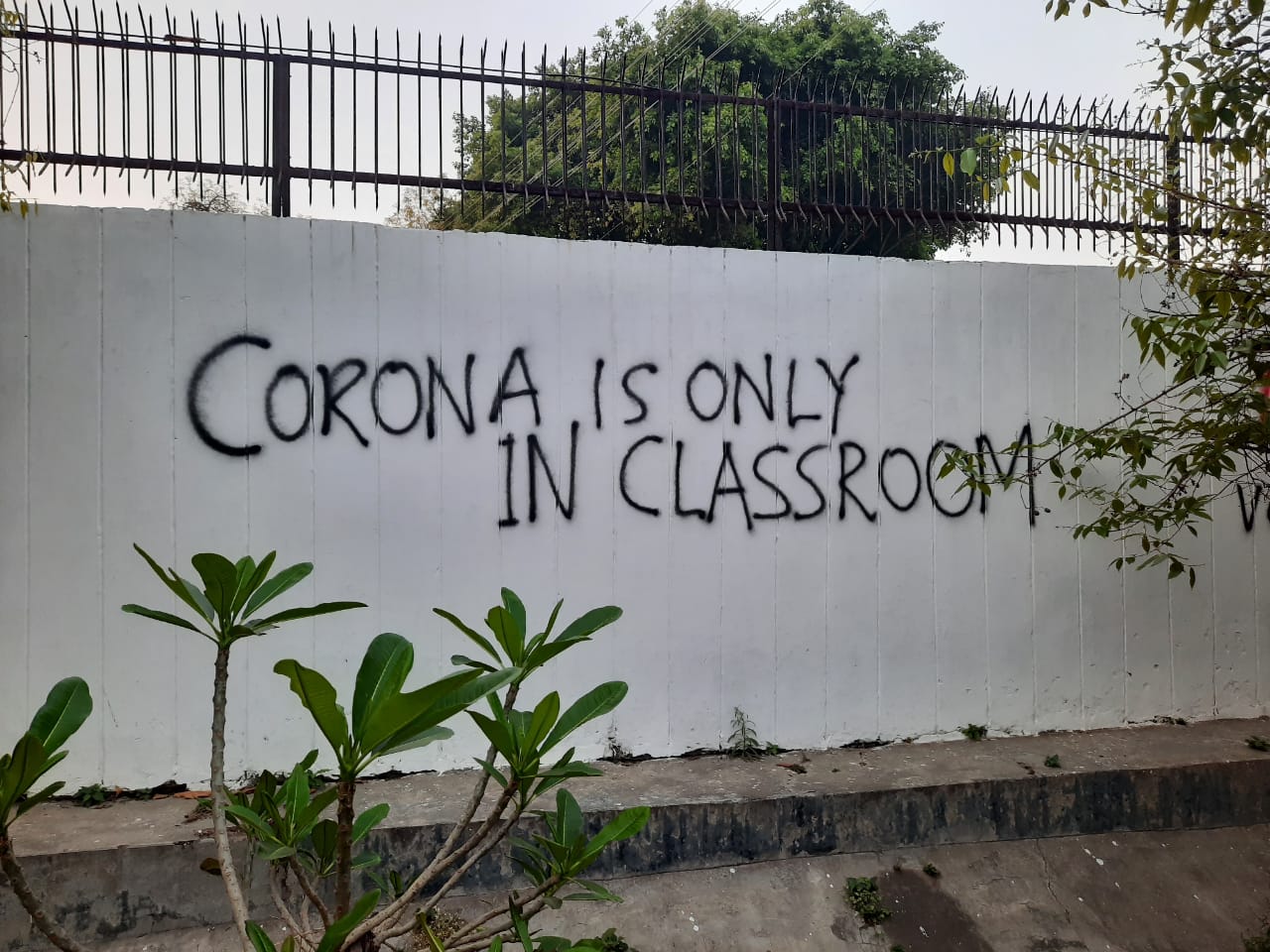 "Corona is only in Classroom"
Another slogan read – "VC got the extension, you got what?" referring to the extension of the vice-chancellor Prof Tariq Mansoor's current term by one year.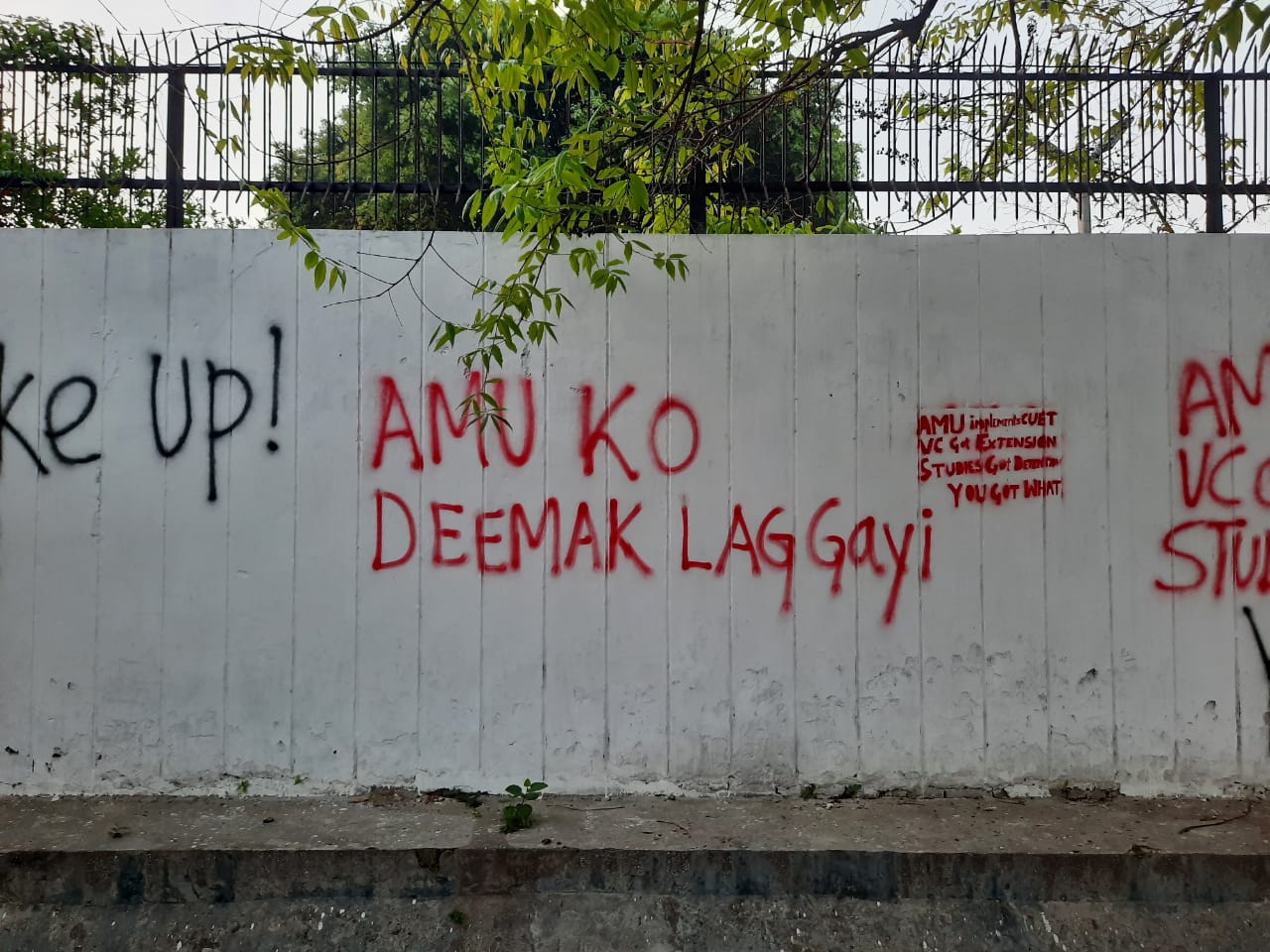 A few slogans on the wall read: "Corona is only in classroom" — "Kennedy me events, classroom me corona" — AMU ko deemak lag gayi."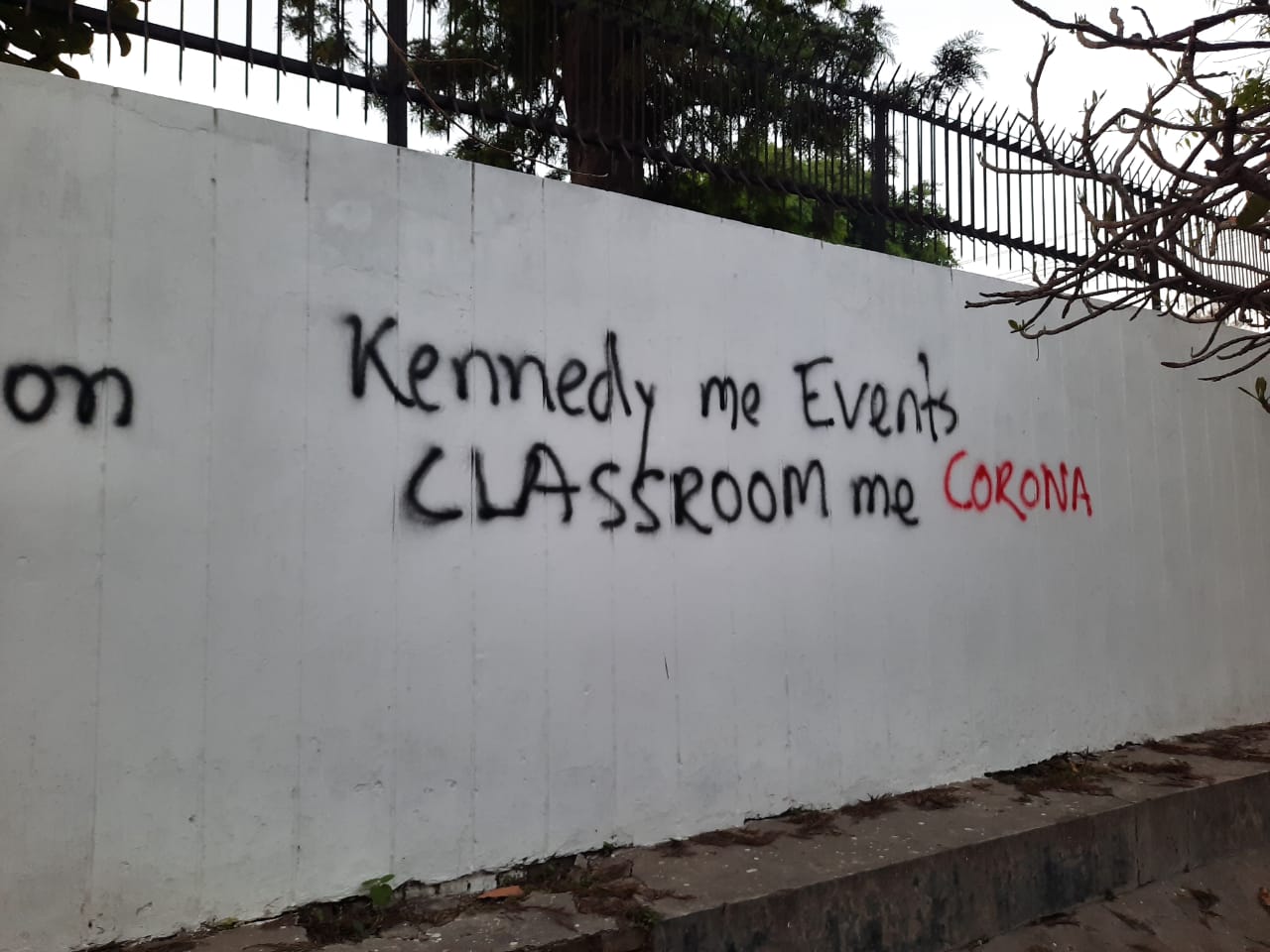 President Ram Nath Kovind has approved a one-year extension of the term of the incumbent V-C of AMU, Tariq Mansoor, who was due to retire on May 15.
As per the order, Prof Tariq would continue for another one year or till the appointment of the new V-C. Issuing a notification, university registrar Abdul Hamid said this was communicated by the deputy secretary of the government of India, department of higher education.

Read: Sir Syed Ahmad Khan: A Man Far Ahead Of His Time