So basically, Technology education is the study of technology, in which students "learn about the processes and knowledge related to technology".
Educational technology is a term also used to describe a wide array of teaching-and-learning–related software and hardware that's increasingly being used in college and university classrooms. 
As it is evident from around the world how popular the trend of ed-tech is becoming in our lives.
As evident, Public schools in the United States spend more than 3$ billion on digital content. The whole industry is supported by such demands in the sector of education around the globe.
There is the booming Ed-tech Industry making an $8 billion early market for hardware and software.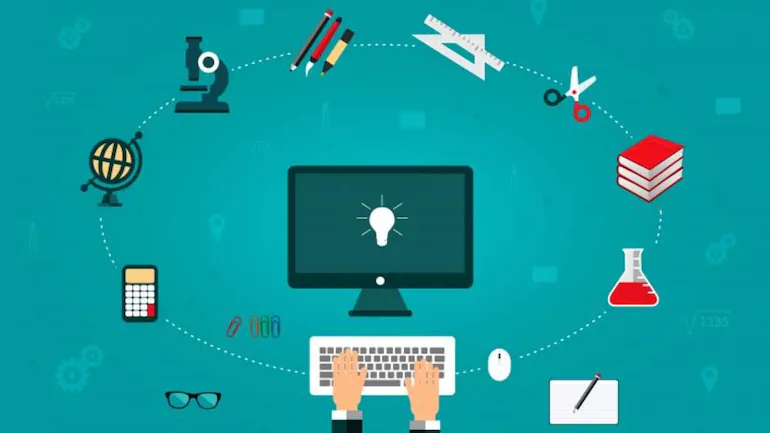 How important is technology in education?
 The COVID-19 pandemic is a sure reminder to us of why advancements in teaching and learning online should be encouraged.
Integrating Technology with the curricula of management, teachers can harness it as a revolutionary tool in the sector of education.
The required 21st-century skills can be inculcated in the students by engaging with them through online learning and facilitating personalized learning.  
It is because of the access to information and educational opportunity that technology has enabled, in many classrooms today we see the teacher's role shifting to the "guide on the side" as students become more reliable on themselves for learning, keeping the foundations of a new high-tech world for the future generations.
Schools and universities across the country are beginning to redesign learning spaces to enable this new model of education, foster more interaction and small group work, and use technology as an enabler.
Challenges Of Ed Tech
Prominent in the Covid Era the issue of content, Educators should encourage students to learn or look at a topic from various or different perspectives — for example, not every school district has enough resources of technology like internet connectivity to provide at homes.
Additionally, while some students thrive in online education settings, others lag for various factors, including support resources.
Despite these challenges, The Built-In reports state that 92 percent of teachers understand the impact of technology in education.
According to Project Tomorrow, 59 percent of middle school students say digital educational tools have helped them with their grades and test scores.
These tools have become so popular that the educational technology market is projected to expand to $342 billion by 2025, according to the World Economic Forum.
However, it's important to note that technology is a tool used in education and not an end in itself.
The spirit of educational Technology should be emphasized more on how to utilize a given tool or subject it to the student's needs.
Also Checkout: Peeping Deep Into "Color Blindness"

Source: TheEducationDaily