We all have a craving for delicious food, and the first place that springs to mind is a fancy cafe or restaurant. When looking for a meal, the price of the snack is also important. Aligarh, which is becoming a café hotspot, can provide you with some fantastic spots to get up with friends and family.
1. Finch Cafe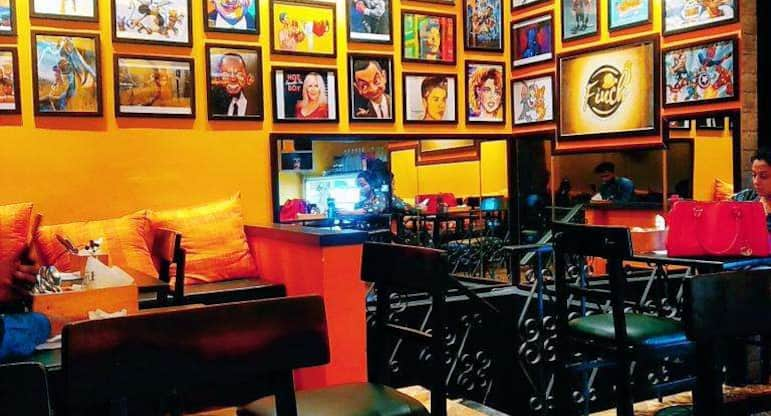 Finch Cafe offers a selection of quick-to-cook meals that provide nourishment and can be taken with you. Your meal will be enhanced by excellent coffee, and you will undoubtedly return. This cafe's food delivery service is a huge advantage. Several people have commented on how efficient the service is at this location. The pleasant service displays Finch's excellent level of quality. It's worth checking out the cozy decor.
Location: 1st Floor, Sangora House, Zone No2, Marris Road.
Contact: +91 (975) 684-17-86
2. Milkbar
Milk Bar is a unique sweet-toothed establishment that serves ice cream in a variety of flavours and shapes. Aside from that, this location sells vegetarian cuisine and can be defined as a bakery, quick food outlet, or confectionary shop. It's fine to come here for an Indian lunch, according to visitors. This restaurant's food delivery service is a huge advantage. Guests are advised to order a collection of fantastic cold coffee or delectable fruit punch. The personnel at this location are said to be appealing to many customers. This is the place to go if you want to receive professional assistance.
Location: Opp. Abdullah Girls College, Marris Road, Aligarh
Contact: +91 (921) 944-71-13
3.Hangouts Cafe 
Fast food might be a convenient option when you need a quick snack. Hangout Cafe offers a variety of quick-to-cook meals that provide nourishment and can be taken with you. Delicious coffee will be served to you. The personnel at Hangout – The Cafe has been praised by several reviews. Visitors appreciate the excellent service provided here. This cafe is quite spacious with a well-decorated interior and offers a good environment for families and couples. Prices are quite reasonable which attracts students.
Location: Sangora House, Marris Road, Aligarh.
Contact: +91 (80) 577-814-29
4. Cafe Coffee Day 
Come in for a rest and some tasty sandwiches at this cafe. Start your lunch with a tasty latte, tea, or cappuccino. Cafe Coffee Day's success is due to the excellent service provided by its workers. People comment on how much they enjoy the service in their reviews. Here, prices are deemed to be reasonable. This establishment has a pleasant environment and attractive décor. The interior of this cafe is classy and simple with an excellent environment that pleases its customers and makes them want to visit again. Another reason for the popularity of this cafe is its brand name which is well renowned.
Location:
1st Floor, Sangora House, Marris Road, Aligarh.
5.McDonald's 
McDonald's India has a snack menu that is simple to make and serve. Burgers, pizza, and chicken are all excellent choices. This eatery invites you to sample some delectable ice cream. McDonald's India is easy to find due to its accessible location. The majority of users say the personnel is friendly. This establishment is known for its outstanding customer service. The atmosphere is lovely from the perspective of visitors. Most people choose McDonald's because of its value for money meals that are easily affordable and give pleasure to the customer.
Location: Hem Chand Compound, Marris Road, Aligarh.
Contact: +91 (740)9885888
6. Gravity Gaming Cafe 
The Gravity Gaming Cafe is the place to go if you want to have a great meal and play some games at the same time. The décor of this cafe is stunning, with moody lighting and superb furniture selection. They have a wide range of heavy meals and light snacks that everyone enjoys. They provide a good gaming setup for everybody, such as Playstation and Xbox, with a variety of games to choose from. The workforce is made up of professionals that provide accurate and fast service. Gravity Gaming Cafe is an excellent choice for those looking to relax and have a tasty meal.
Location: It Plaza, Basement, Abdullah Road, Aligarh
Contact: +91 (963) 454-94-28
7. Fish & Chicken 
If a person is looking for amazing Arabic cuisine, he must go to the well-renowned Fish & Chicken. They provide a number of Non-veg options that are loved by the people of Aligarh. The Cafe is small but beautifully furnitured. The staff of this Cafe provides good service. The menu is inspired by the Arabian style with various options such as burgers, wraps, buckets, etc. This restaurant provides food delivery for the convenience of its clients.
Location: Medical Rd, S.S Nagar, Aligarh
Contact: 070845 55999